About NIOA
Welcome
NIOA is a 100% Australian Prime Contractor specialising in the provision and support of weapon systems and integrated soldier systems focusing on close combat, special operations, direct fire, in-direct fire, target recognition/identification, suppression and neutralisation, training and force protection. We supply and support a wide array of small arms, medium calibre and large calibre munitions, special function grenades and pyrotechnics, and leading edge pistol systems, sighting systems and carriage solutions. NIOA prides itself on providing complete system solutions inclusive of through life support to our Defence and Law Enforcement customers.
NIOA has office locations all around Australia with our head office based in a state-of-the-art purpose built facility adjacent to the Brisbane Airport. Our Australian-based capabilities include integrated logistics, engineering and technical support for the solutions we provide, including training, spare parts, maintenance/repair, configuration management, platform integration, engineering management, technical support, introduction into service/qualification, and laser safety. 
We maintain and exercise reach-back arrangements with our engineering and technical support partners to provide specialised design, analysis and test services for the weapons systems we supply and support. Our facilities are unique and provide specialised services and products to Defence and Law Enforcement agencies across Australia and New Zealand. 

NIOA Advisory Board
The NIOA Advisory Board provides important industry insights and advice, testing and development of the company's strategic growth plan, identifies opportunities, and expands the company's sphere of influence.

HON Christopher Pyne - CHAIRMAN
Christopher Pyne served as the 54th Australian Defence Minister, and was responsible for delivering the $200 billion build-up of Australia's military capability, the largest in Australia's peacetime history.

Serving previously as Minister for Defence Industry, Christopher was responsible for developing the 2016 Defence White Paper and implementing the Integrated Investment Program.
During his time as a Cabinet Minister in the Defence portfolio, Christopher:
Awarded the $35 billion Hunter Class Anti-Submarine Warfare frigates contract to BAES;
Backed in the $50 billion Attack Class Submarine project by Defence and Naval Group Australia;
Awarded the $3.7 billion Arafura Class Offshore Patrol Vessel project to Luerssen Australia, CIVMEC and the ASC;
Awarded the $5.2 billion Combat Reconnaissance Vehicle project to Rheinmettal Australia; and
Secured Australia as the Asia Pacific hub for the sustainment and maintenance of the F35-A Joint Strike Fighter.
Christopher also worked to ensure the growth and sustainment of Australia's Defence Industry, and thus implemented Australia's Defence Export Strategy, Defence Industrial Capability Plan, and the Naval Shipbuilding Plan. He also created the Defence Cooperative Research Centre, the Centre for Defence Industry Capability, the Defence Innovation Hub, and the Next Generation Technology Fund.

Christopher was a Minister in the Howard, Abbott, Turnbull and Morrison Governments, holding various portfolios including Ageing, Education, Industry Innovation and Science, and Defence.

He was the longest serving non-Labor Member of the House of Representatives from South Australia since Federation in 1901.

He is the author of "A Letter to my Children", published in 2015 by Melbourne University Press.
Before entering Parliament, Christopher practised as a solicitor.

HON David Feeney
Prior to entering politics David worked for National Office of the Transport Workers Union (TWU) as well various Labor Party executive and campaign roles between 1994 and 2007.
On 1 July 2008, Mr Feeney commenced his term as a Senator for Victoria. He was appointed as Parliamentary Secretary for Defence on 14 September 2010 in the first ministry of Prime Minister Julia Gillard, and he was reappointed to this role in the second Gillard ministry.
Mr Feeney was elected to the House of Representatives as the Member for Batman in 2013. Opposition Leader Bill Shorten appointed Mr Feeney as Shadow Minister for Justice and Shadow Assistant Minister for Defence. After 1 July 2014 the portfolio of Veterans Affairs and Centenary of ANZAC were added to his responsibilities.
In 2016, Mr Feeney was re-elected as the Member for Batman. He was not re-appointed as a Shadow Minister. As an MP, Mr Feeney was a regular commentator on strategic and defence matters, a regular contributor to ADM magazine, and served as Deputy Chair of the Defence Sub-Committee of the Joint Standing Committee of Foreign Affairs, Defence and Trade (JSCDFAT).

Hon. Ellen M. Lord
Senate Confirmed in August 2017, the Honorable Ellen M. Lord formally served as the Under Secretary of Defense for Acquisition and Sustainment (A&S). In this capacity, she was responsible to the Secretary of Defense for all matters pertaining to acquisition; developmental testing; contract administration; logistics and materiel readiness; installations and environment; operational energy; chemical, biological, and nuclear weapons; the acquisition workforce; and the defense industrial base.
Prior to this appointment, from October 2012 – June 2017, Ms. Lord served as the President and Chief Executive Officer of Textron Systems Corporation, a subsidiary of Textron Inc. In this role, she led a multi-billion dollar business with a broad range of products and services supporting defense, homeland security, aerospace, infrastructure protection, and customers around the world.
Ms. Lord has more than 30 years of experience in the defense industry, serving in a variety of capacities, to include Senior Vice President and General Manager of Textron Defense Systems, now Weapon & Sensor Systems; and Senior Vice President and General Manager of AAI Corporation, now known as Textron Systems' Electronic Systems, Support Solutions, and Unmanned Systems businesses. Earlier in her career, Ms. Lord served as Vice President of Integration Management for Textron Systems and Vice President of Intelligent Battlefield Systems for Textron Defense Systems, in addition to other business and operations positions.
Ms. Lord is a former Vice Chairman of the National Defense Industrial Association, as well as a former Director of the U.S. – India Business Council. She has served on the industry steering committee for the Centre for New American Security's (CNAS) task force on "Strategy, Technology and the Global Defense Industry," as well as CNAS's DoD-Industry collaborative project "Future Foundry: Forging New Industries for Defense," which was formed to examine key technological trends and challenges facing the global defense industry. Ms. Lord has also served on the Board of Trustees of the U.S. Naval Institute Foundation.
Ms. Lord earned a Master of Science degree in chemistry from the University of New Hampshire, as well as a Bachelor of Arts degree in chemistry from Connecticut College.
Mr Mark Donaldson VC
Mark Donaldson VC is an Australian soldier and a recipient of the Victoria Cross for Australia, the highest award in the Australian honours system. He was presented with the decoration by the Governor-General of Australia, Quentin Bryce, in a ceremony in Canberra on 16 January 2009.
On 25 January 2010, Mr Donaldson was named the 2010 Young Australian of the Year. After receiving the award, Donaldson continued to serve in the ADF until 2017.

Locations
NIOA has facilities all over Australia to service our Defence and Law Enforcement customers.
Brisbane - Head Office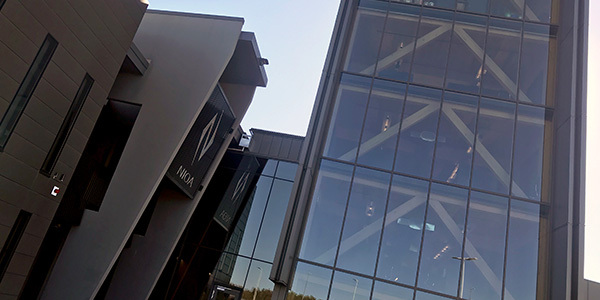 Opened in 2016, NIOA's state-of-the-art Head Office is located within the Brisbane Airport Precinct. Expansion is underway, with a new five-storey office complex being built to complement the current facility. The capabilities of our Head Office are detailed below.
Contact: 07 3621 9999
Canberra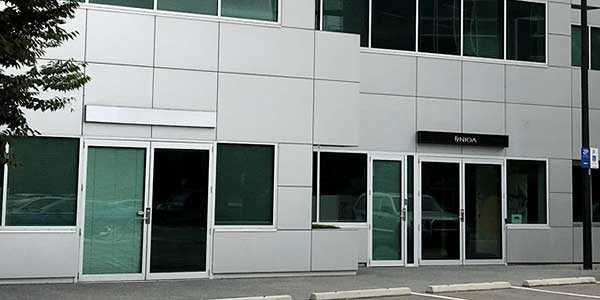 Opened in 2018, NIOA's Canberra Office is located in the Brindabella Business Park at Canberra Airport and has recently been expanded to accommodate our expanding project teams.
Contact: 02 6191 7600
Melbourne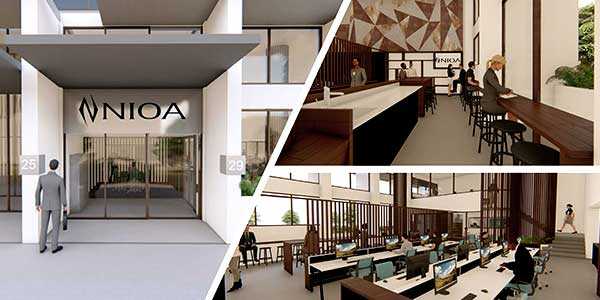 NIOA's new Melbourne Office is located in Coventry Street directly opposite Victoria Barracks and is now open for business.
Contact: govtsales@nioa.com.au
Benalla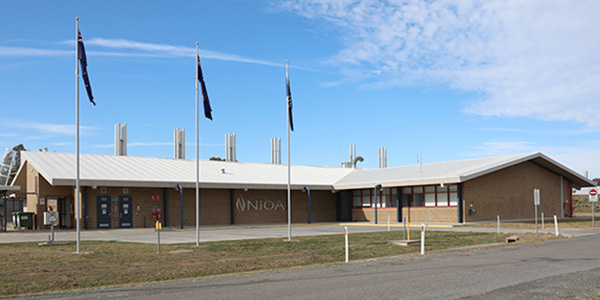 NIOA operates a major tenancy at the Government Benalla Munitions facility. NIOA will play a key role in delivering munitions for the Australian Defence Force and export customers.
Contact: 07 3621 9955
Maryborough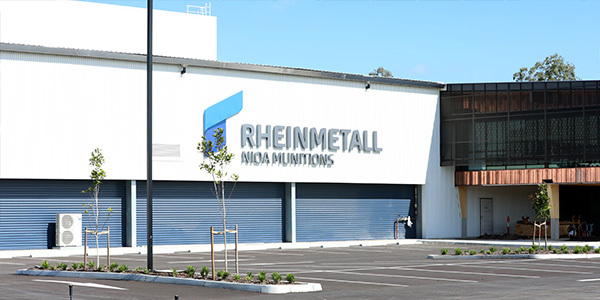 A joint venture arrangement, Rheinmetall NIOA Munitions is constructing a state-of-the-art artillery shell forging facility, with production for export customers commencing in 2021.
Contact: 07 4121 4970
USA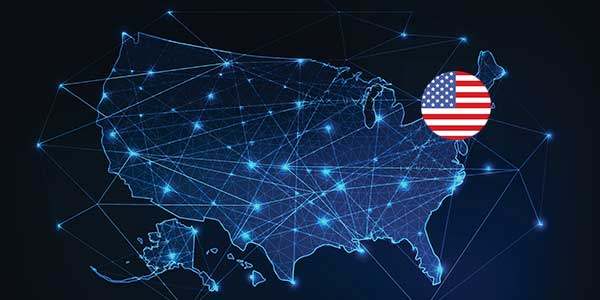 Located in proximity to the US Army Joint Program Executive Office Armaments & Ammunition (JPEO A&A) in Picatinny NJ, NIOA has staff managing critical relationships with the US Government.
Contact: govtsales@nioa.com.au
Brisbane Facility - FEATURES
High Security Armouries
Defence compliant secure storage armouries of our Law Enforcement and Defence products.
Indoor Testing Range
NIOA's state-of-the-art 100 metre indoor firing range enables us to extensively test law enforcement and military weapons (up to 40mm cannon) in perfectly controlled conditions.
Bulk Dangerous Goods Store
High security and accredited high-capacity dangerous goods warehouse.
Weapon Workshops
Weapon and ancillary integration, upgrade, modification, maintenance, repair and warranty is professionally conducted according to OEM and military specifications.
Optics Laboratory
NIOA's optics laboratory and repair facility offers many in-house services that were previously only available in the USA, such as optics repair, maintenance and upgrade.
Defence Showroom
Our world class product showroom displays a range of our Defence and Law Enforcement products.
Multi-purpose Auditorium
NIOA's fully featured auditorium comfortably seats up to 200 people and provides the perfect setting for special events, product launches and training seminars.