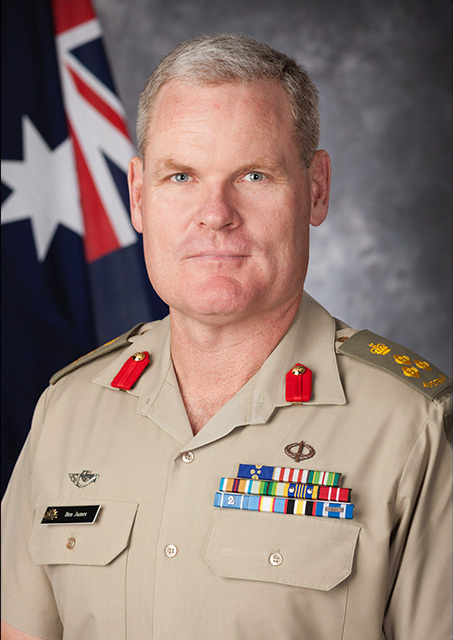 NIOA is pleased to announce the appointment of one of the Australian Army's most experienced commanders to its executive team.
Ben James, AM, DSM who recently retired as Brigadier, will join the Queensland-owned Defence Prime in the newly created role of General Manager - Weapons and Munitions.
During his 32-year military career, Ben was an infantry platoon, company and battalion commander, and deployed to Afghanistan, Iraq, Syria and East Timor.
His last role was Director General of Training and Doctrine, leading an Army-wide transformation as well as overseeing Exercise Hamel, the ADF's biennial war readiness exercise involving the Army, Navy and Air Force.
From 2016-2017, he led the Army's Darwin-based 1st Brigade, a 3000-strong formation which is split between the Northern Territory and South Australia.
His strategic capability extends beyond operational deployments and training exercises, having directed the Army's Project LAND 400 fighting vehicle replacement program and advised the Department of Prime Minister and Cabinet on national security policy.
Ben is the recipient of the Distinguished Service Medal for his leadership role in Operation Slipper in Uruzgan Province, Afghanistan and was awarded a Member of the Order of Australia for his exceptional service commanding 900 soldiers in East Timor.
NIOA Managing Director Rob Nioa said Ben would bring tremendous qualities to the company at an important time in its growth.
NIOA is one of the largest suppliers of non-guided munitions to the ADF. It recently took up tenancy at the Australian Government-owned munitions factory at Benalla in Victoria and has formed a joint venture with Rheinmetall to produce 155mm artillery shells at a soon-to-be-built plant in Maryborough, Queensland.
The company is currently vying for the management of the LAND 159 Soldier Lethality Program which will replace every weapon system for Australian soldiers over the next 10 years.
''Ben is an outstanding leader who has given exceptional service to Australia,'' Mr Nioa said.
''His skills, experience, energy and track record of results during a period of transformation in the Army will complement our team of specialist professionals during an exciting phase for NIOA.''
Ben said he was looking forward to joining an Australian-owned company that had vast experience in weapons and munitions systems and is committed to investing in the domestic defence industry.
''NIOA understands the importance of sovereign capability in equipping the men and women of the ADF with the best equipment, while creating Australian jobs,'' he said.
''I am excited to be given this opportunity with a company that has a proven record of success over five decades and values the traditions of the Army.''
Ben is married to Fiona and they have two sons, Fergus, 19 and Dougal, 17.
He will be based in NIOA's Canberra office.