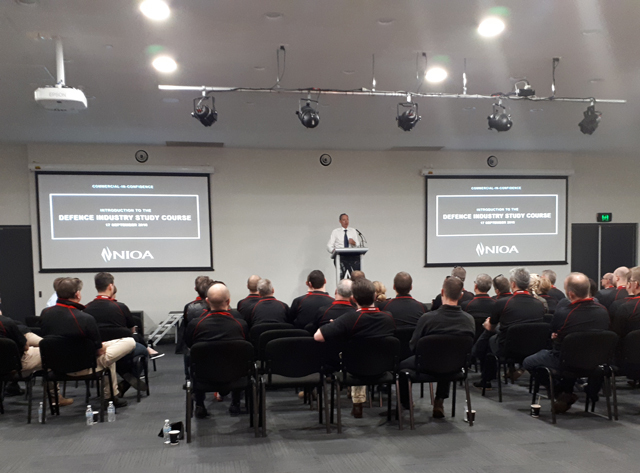 The Defence and Industry Study Course (DISC) was born from a desire to strengthen the relationship between the military, the Australian Public Service (APS) and industries that support the Australian Defence Force (ADF).
NIOA was visited recently as part of the Defence Industry Study Course and it's purpose was to gain an appreciation and understanding of NIOA's business and capability.
We were proud to host this visit and establish valuable networks with course participants.