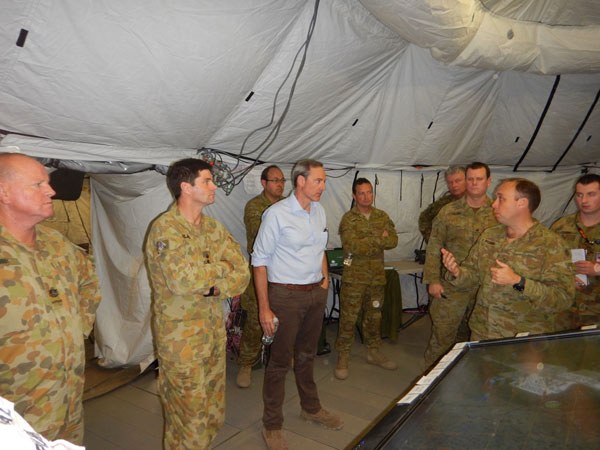 On 19 July, NIOA Managing Director, Robert Nioa, attended Exercise TALISMAN SABRE 17 on invitation from MAJGEN Paul McLachlan, Commander Deployable Joint Force Headquarters (DJFHQ). Seeing the Headquarters in operation provided clear context of where the projects NIOA are working on meet the end user community. The visit highlighted the complex environment and interdependent components of a massive network which is the ADF in operation.
Mr Nioa noted: "...immediately obvious to me was the professionalism and commitment of the men and women I came in contact with. It makes you proud to be Australian when you see such a collection of talent in one place doing such critical work'.
NIOA would like to pass on specific thanks to MAJGEN Paul McLachlan AM CSC for his gracious invitation, and to CAPT Wood (ADC to COMD 1 Div) for his faultless organisation in enabling the visit in the middle of a high tempo exercise.
NIOA is immensely proud of our connection to the ADF, and remain committed to providing the best in equipment and service to our serving men and women.