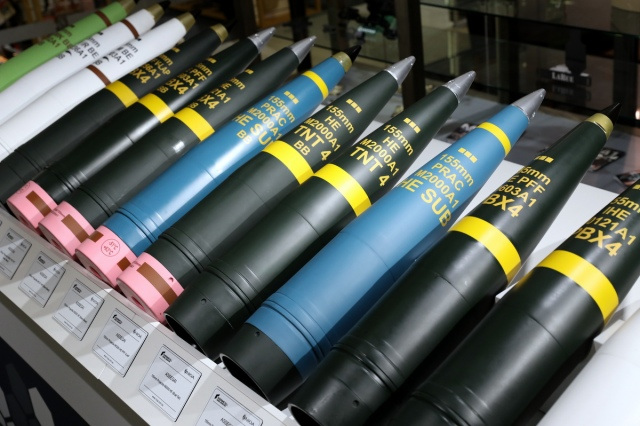 After a successful bid to supply the advanced Assegai 155mm munitions under the Land 17 Phase 1C.2 Future Artillery Ammunition project, NIOA continues to achieve project milestones and deliver on schedule. Destined for use in the ADF's fleet of M777A2 howitzers, the first delivery of Assegai 155mm munitions recently arrived in Australia, a mere 8 months after the contract was executed in December 2017.
NIOA partnered with Toll Logistics-Mining/Toll Global Forwarding to overcome significant logistical challenges to deliver the munitions into Australia, and in so doing has set a new benchmark for munitions logistics in the region.
NIOA's close partnership with Rheinmetall Denel Munitions (RDM), Nitrochemie and Junghans Defence enabled an expedited manufacturing schedule to be implemented for the various components of the munitions which include, HE, Training and Illum rounds, modular propellant charges, primers and high performance fuzes. Further deliveries of Pre-Formed Fragmentation (PFF), Insensitive HE and Smoke natures are planned for 2019 in readiness for the commencement of the ADF's qualification program.
The advanced Assegai 155mm munitions will supplement the ADF's existing ammunition stock, whilst providing a significant increase in capability with increased range, lethality and first-round-on-target accuracy.
The contract includes a program to fully qualify the Assegai munitions family in the BAE Systems M777A2 Lightweight Towed Howitzer, including integration into the Advanced Field Artillery Tactical Data System (AFATDS) fire-support command and control system. Once completed this will be followed by the supply of high performance war stock.
NIOA takes great pride in its continued commitment to delivering the most advanced warfighting solutions to Australia's Defence Forces.