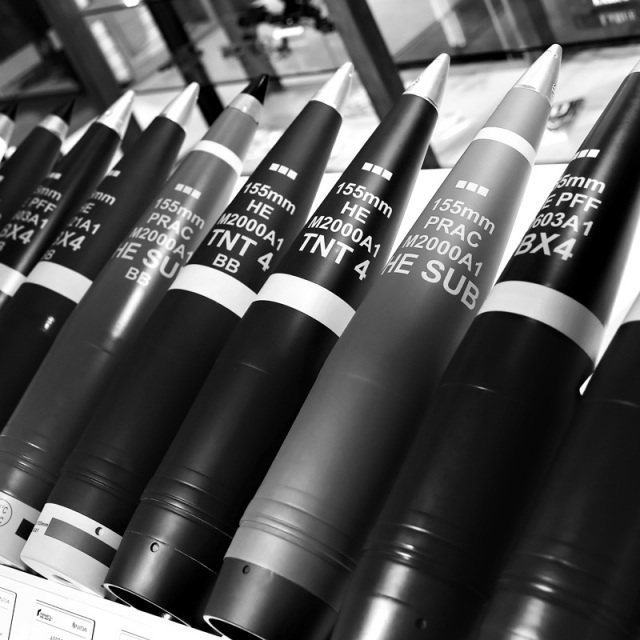 First Orders Confirmed
NIOA welcomes the announcement by Joint-Venture partner Rheinmetall Waffe Munitions [RWM] that the first orders for artillery shells from the Rheinmetall NIOA Munitions [RNM] Forging Plant in Maryborough QLD, have been confirmed by the German Bundeswehr.
Earlier in the month RWM announced a 5-year €109 million [AUD $173 million] contract for the supply of 32,000 rounds to the German Defence Forces. The framework of the contract allows for an option of a further 11,000 rounds worth €37 million [AUD $58 million].
Visiting the Maryborough site this month, Werner Kraemer, CEO Rheinmetall Waffe Munition and Chairman of RNM, announced that the shells for the order will be supplied from the soon to be constructed RNM Maryborough factory. Mr Kraemer said "Australia is, for us, one of the three major export markets we've looked at. We get huge support from the Government side, not only in supporting the investment, but also going for the export business".
Robert Nioa, Managing Director of NIOA and Director of RNM, said "We want to create a sustainable sovereign munitions manufacturing capability here in Australia and this first order for the Maryborough Forging Plant, being for export to the German Defence forces really underpins this vision".
Construction of the $60 million state-of-the-art munitions forging facility in the regional Queensland city of Maryborough is expected to commence in the second half of 2019 and be fully operational by 2022.
In full production the facility is expected to create up to 100 new jobs in the Fraser Coast Region.
Media Contact: Nigel Everingham 07 3621 9999 or media@nioa.com.au