NIOA has announced the appointment of Fraser Winskill as General Manager of its New Zealand operations.
Mr Winskill, who has been NIOA's regional business manager in New Zealand since May 2021, will take over from Garry Powell on November 1.
Mr Powell, a long-serving director of the former Sportways business, will stay involved with NIOA as an advisor to ensure a smooth handover.
In announcing Mr Winskill's appointment, NIOA Group CEO Robert Nioa said: "We thank Garry for his service and leadership since Sportways became part of the NIOA family earlier this year.
"His experience has been vital to this point in our journey and we are now looking forward to what Fraser will bring to NIOA in New Zealand.
"Fraser's background in the NZDF combined with his leadership capabilities, commercial knowledge and understanding of the industry through a lifelong passion for hunting and sporting shooting mean he has the expertise to carry us into the future."
Mr Winskill is an 18-year NZ Army veteran with operational experience including multiple deployments to Afghanistan and South Sudan.
He said he was honoured to take the helm as NIOA embarked upon an exciting new period of growth in New Zealand.
"This is a fantastic opportunity and I'm looking forward to working with our team to deliver outstanding service and the best products for our many valued customers," Mr Winskill said.
NIOA represents a number of the world's renowned firearm and ammo manufacturers in New Zealand including Savage, Federal, and Remington Arms and recently added SureFire suppressors and Lewis Machine Tool to the line-up.
The company has a long-standing presence in New Zealand through its support of the NZDF and NZPOL, supplying various weapons systems and tactical equipment.
NIOA was founded in regional Queensland, Australia 50 years ago on connections to the sporting, recreational and hunting markets.
It is now the leading privately-owned supplier of firearms, weapons and ammunition in Australasia.
The company successfully integrated Auckland-based Sportways Distributors into the group in April.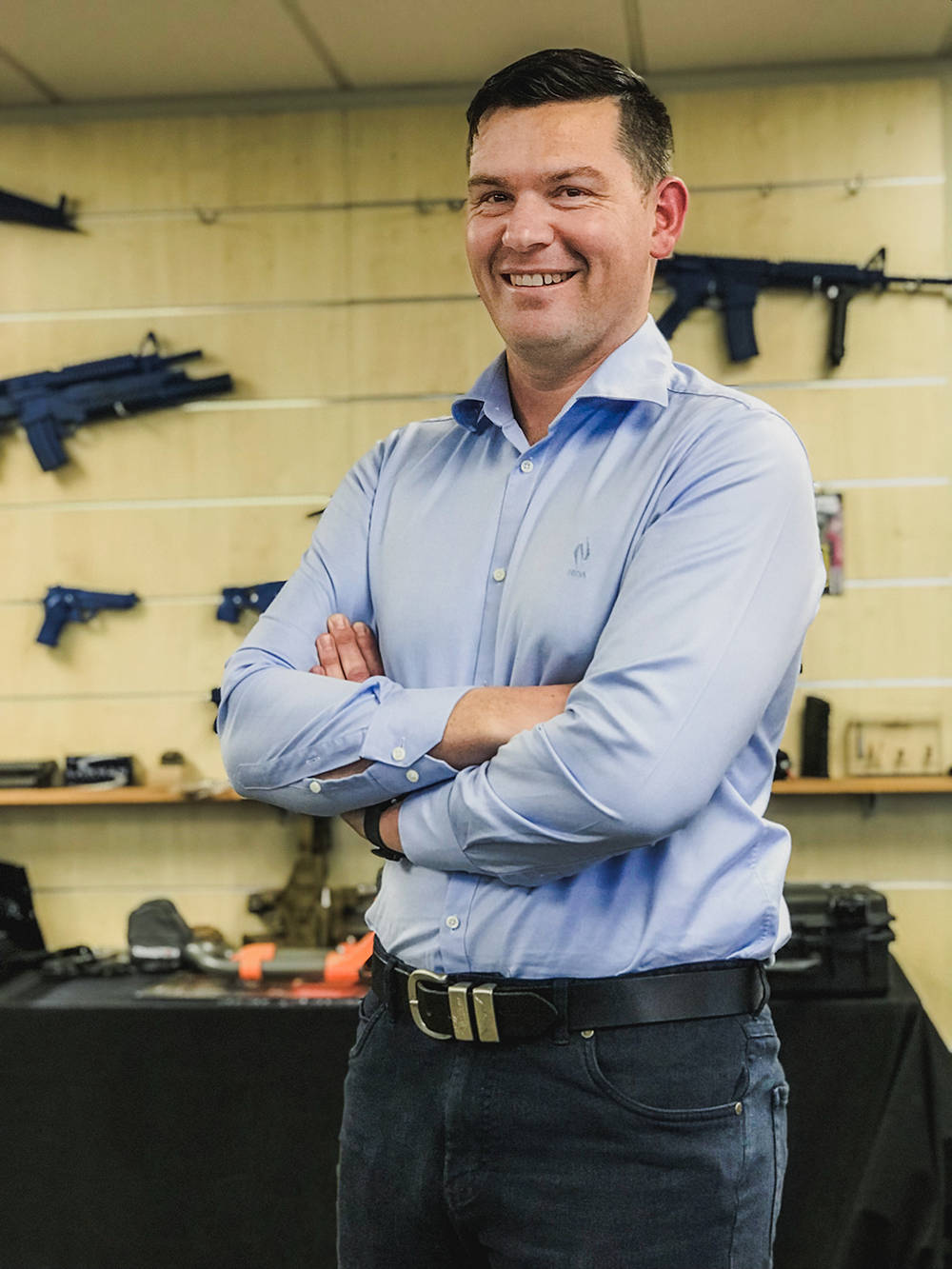 Fraser Winskill has been appointed General Manager of NIOA in New Zealand.