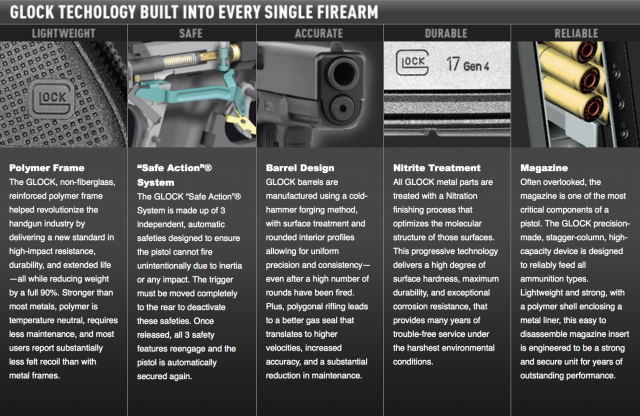 NIOA congratulates Glock Asia on their win to supply Philippine National police. NIOA is the Australian distributor for Glock Pistols. The Philippines Police join a growing list of Defence and Law Enforcement agencies that have selected Glock as their pistol of choice in recent years. The UK MOD and the NZ Defence Force have both chosen G17 Gen4's and the FBI have chosen the Glock M model.
----
​​SMYRNA, GA. – Jun 7th, 2017 The Procurement Service of the Department of Budget and Management of the Republic of the Philippines has declared the GLOCK 17 Gen4 as the winner of its solicitations to buy new service pistols for the Philippine National Police. GLOCK won this solicitation against competition from Sig Sauer and a local manufacturer.
"The Bids and Awards Committee of the Procurement Service set a global standard for transparency and professionalism through the manner in which the testing was performed pursuant to this solicitation," said GLOCK Asia Pacific's Managing Director Sven De Souter. The endurance tests performed were some of the toughest in the world: 20,000 rounds of ammunition had to be successfully fired through a single pistol, without any failures or stoppages, and without having to change any parts. The GLOCK 17 Gen4 successfully passed this testing twice, with two different pistols. In the interest of full transparency of the entire solicitation process, all tests were performed in public. The PNP will not only have the most reliable pistol on the market, but will also be the benefactor of extremely low pistol maintenance costs.
About GLOCK, Inc.
GLOCK is a leading global manufacturer of firearms. The simple, safe design of GLOCK's polymer-based pistols revolutionized the firearms industry and made GLOCK pistols a favorite of military and law enforcement agencies worldwide and among pistol owners. In 2017, GLOCK celebrates its 31st Anniversary in the United States. Renowned for featuring three safeties, GLOCK pistols offer users of every lifestyle confidence they can rely on. GLOCK, Inc. is based in Smyrna, Georgia.