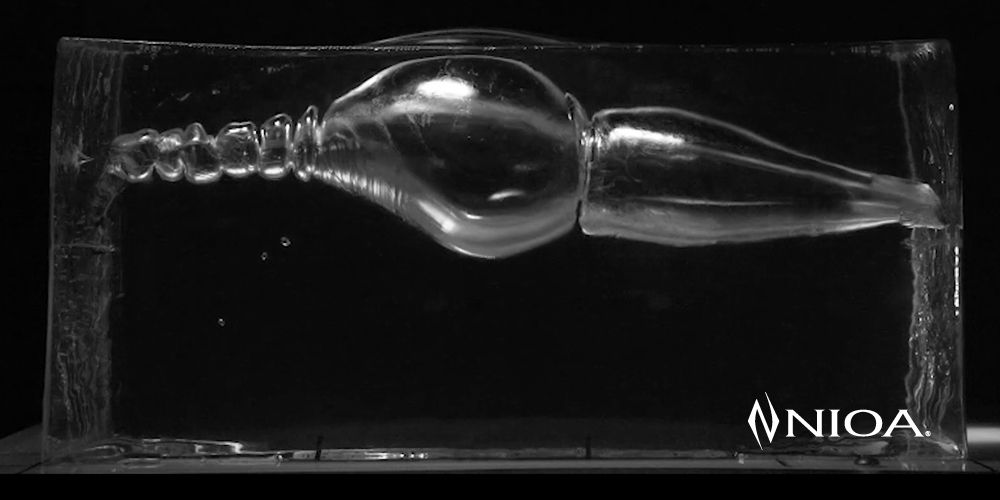 An Invitation:
Vision Research and NIOA kindly invite you to attend a Phantom Academy high-speed imaging course specifically developed for ballistics and range applications.
The "Imaging Projectile Flight and Impacts" Phantom Academy High-Speed Imaging course will be presented by Vision Research/AMETEK application engineers and co-hosted at the NIOA facility in Brisbane, Qld Australia. 
NIOA will provide a genuine environment with real-world imaging challenges in their ballistics range, whilst the facility also caters for professional learning with modern auditorium and catering facilities.
As this is an advanced course, a basic knowledge of high-speed camera operation is expected. If you do not have basic knowledge or experience, please contact Phil Taylor (details below).
Seats are limited to comply with range safety requirements. NIOA will provide a Range Safety Officer (RSO) to control and provide oversight of all range activities associated with this course.
Refer to the following Phantom Academy link for information on the 'Projectiles in Flight and Impact' high-speed imaging course.
Dates:
6 – 8 December 2022
Registration Closes:
25 November 2022
Location:
NIOA Facility in Brisbane
Course Registration:
Damien Conlon (NIOA): training@nioa.com.au
Derek Ker (Vision Research): derek.ker@ametek.com
Course Information:
Phil Taylor (Vision Research): phil.taylor@ametek.com  
Phantom Academy Courses link: www.phantomhighspeed.com 

Course Outline:
Day 1 Theory and demonstrations

Application approach, Tools & Workflow
The spectrum, dynamic range control and intro to lighting 
Lighting, Camera and other Hardware 
Advanced Lighting: Light sources and reflection characteristics 
Axial illumination, self-luminous subjects, transparent materials 
The subject: Lighting Projectiles, Detonations and Impact zones
Day 1 Practical Challenges
Success with Ballistics Gel: Lighting appropriately for suitable outcomes 
Imaging Small Projectiles in Flight 
Mitigating Flash with Tone curve, EDR and Lighting Knowledge
Day 2 Theory and Demonstrations
Day 1 analysis and recap 
Projectile Tracking and Data Post Processing 
Imaging down the barrel, scheimpflug and optical techniques 
Signals and Triggering 
Synchronizing Cameras, Data and Footage 
Remote Control and User Interface challenges
Day 2 Practical Challenges
Triggering Methods and Optimization 
Projectile Tracking 
Remote Control and User Interface
Day 3 Theory and Demonstrations 
Day 2 analysis and recap 
Tracking Hardware and Associated Imaging challenges 
Specialist Imaging techniques: Digital image correlation 
Specialist Imaging techniques: Particle Image Velocimetry 
Specialist Imaging techniques: shadowgraphs and schlieren
Day 3 Practical Challenges
Mixed techniques: Underwater Detonation Shadowgraphy, combined with front illumination
About AMETEK & Vision Research
AMETEK is a leading global provider of electronic instruments and electromechanical devices with approximately 18,500 colleagues at over 150 operating locations and a global network of sales, service and support locations in 30 countries around the world. The company has been listed on the New York Stock Exchange (NYSE) since 1930 and is headquartered in Berwyn, Pennsylvania.
Vision Research is a business unit of AMETEK, manufacturing high-speed cameras for the Scientific, Industrial, Medical, Media Production and Machine Vision sectors.
Starting as a high-speed camera distributor in 1950, Vision Research began developing digital imaging high-speed cameras in 1992 located in Wayne, New Jersey, USA. Vision Research was acquired by AMETEK in 2008, which allowed the business to innovate faster, making critical customer applications feasible in a timely manner.
Vision Research prides itself in the high quality of its images, the power of its software, the reliability of its products and its high level of attentiveness and dedication to its customers. The company's innovative approach to high speed electronic digital imaging was recognized by the US Patent Office and was granted US Patent #5,625,412. The brand name Phantom has become synonymous with high-speed and slow motion globally.
In Australia, Phantom products are distributed through Adept Turnkey Pty Ltd.
Phantom Academy was developed in 2018 to offer customers an avenue to gain advanced knowledge in high-speed imaging technique otherwise inaccessible via a hands-on and professionally presented format, and to provide certification of employee competency.
About NIOA
Founded in regional Queensland in 1973, NIOA has more than 180 staff with offices and operations in Brisbane, Canberra, Melbourne, Benalla, in regional Victoria, and Lithgow in New South Wales as well as New Zealand and the United States.
NIOA represents more than 50 suppliers and many more world-renowned manufacturers. It is the biggest Australian-owned supplier of firearms, weapons and ammunition to the ADF, law enforcement agencies and commercial markets. The company has a long-standing presence in New Zealand through its support of the NZDF and NZPOL, supplying various weapons systems, munitions, and tactical equipment.
In recent years, the company has invested more than $130 million in domestic munitions and explosives manufacturing including a $90 million artillery shell forging plant in Maryborough, Queensland, with joint venture partner Rheinmetall Waffe Munitions and a $15 million refurbishment of the government-owned contractor-operated (GoCo) munitions plant at Benalla. The state-of-the-art artillery shell forging plant in Maryborough will produce the world's most technically advanced 155mm artillery and mortar projectiles.
As the Prime Contractor for Tranche 1 of the LAND 159 Lethality Systems Program, the company has been entrusted with delivering the next generation of weapons systems to Australian soldiers. The Brisbane facility showcases a fully instrumented range, which opened in 2014, and is the only indoor 100m range in Australia rated for the firing and data acquisition of small arms through to medium calibre cannons up to 40mm. Building on its state-of-the-art testing capability in Brisbane, NIOA has injected an additional $1.1m in specialist equipment and instrumentation over the past 18 months (including Phantom high-speed imaging equipment) and has provisioned a further $1.4m in purchases as it targets the next tranche of the LAND 159 Lethality Systems Program. NIOA has also sounded its intention to build a $50 million small arms factory in either Brisbane, Lithgow, New South Wales, or Benalla, Victoria.