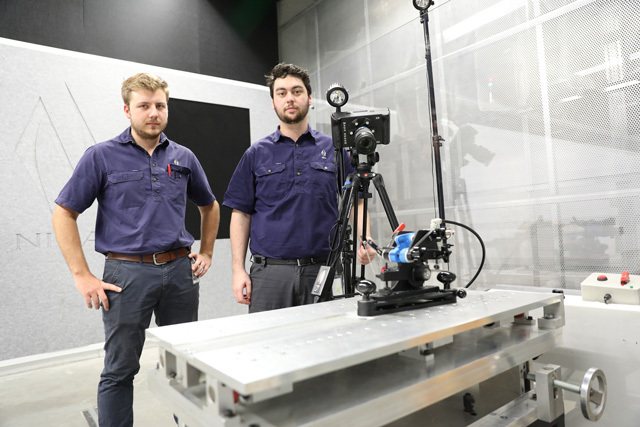 NIOA's specialist engineering team has worked closely with different agencies to develop internal standard operating procedures and equipment for the evaluation of the safety and performance characteristics of various Small Arms weapons. This allows different agencies to leverage NIOA's specialist knowledge, equipment and facilities to deliver efficient, value for money risk mitigation activities, test and evaluation programs.
NIOA has recently conducted an extensive test and evaluation program of various Glock Pistols using our 100m indoor firing range and suite of test equipment. NIOA characterised the performance of the Glock Pistol set with integrated ancilliaries and demonstrated Glock Pistols inherent safety and reliability, tested under the specified service conditions and extreme induced environmental conditions. NIOA's conduct of this recent test program demonstrates our proven ability to support our clients in verification of their system requirements. This strengthens Australian Defence Industry expertise for support through test and evaluation.
NIOA is investing in new test capabilities through the acquisition of specialist equipment to support extensive test and evaluation programs. NIOA's capabilities and resources include bespoke remote weapon firing mounts, ballistic chronograph and electronic acoustic target measurement systems, environmental temperature and humidity conditioning chamber, and NATA calibrated metrology equipment.
NIOA's engineering and equipment capabilities are constantly growing to meet the current and future verification requirements of various agencies around Australia and New Zealand.
If you have a project that requires specialist engineering knowledge, standardised test procedures and state of the art test equipment, talk to our team.