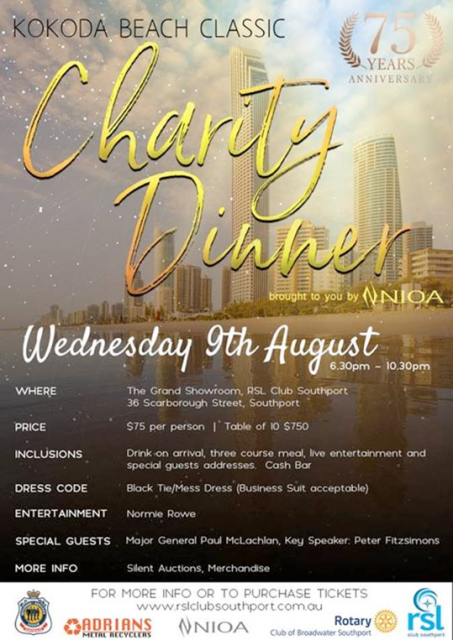 On the 9th of August, the RSL Club Southport hosted the Kokoda Beach Classic Charity Dinner to mark the 75th Anniversary of the Kokoda Campaign.
NIOA was privileged to be the major sponsor of this milestone event, to show our respect to the men who saved Australia.
NIOA wishes to thank to the RSL Club Southport, the Rotary Club of Broadwater Southport and BRIG (R) Rod West CSC for organising and enabling this memorable event, and reiterate our thanks and gratitude to all returned and currently serving members of our Defence Forces.