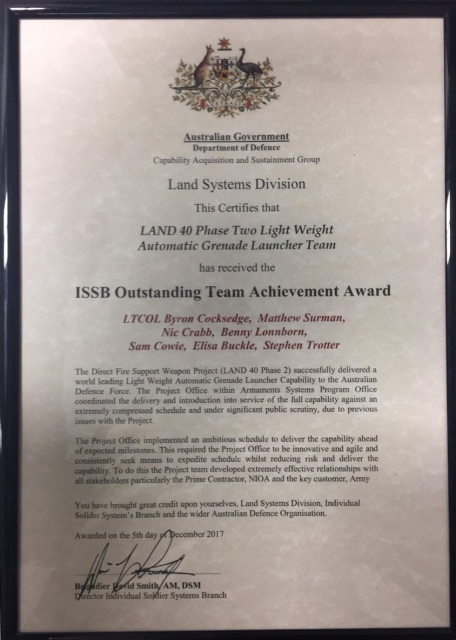 Congratulations to the LAND 40 Phase 2 Light Weight Automatic Grenade Launcher project team for winning the coveted ISSB Outstanding Team Achievement Award this year! NIOA are pleased to have had the opportunity to support you in the delivery and sustainment of this new capability for Army and to allow you to retire previous Project issues.
Your ability to partner with us as the Prime Contractor allowed the schedule and risks to be managed in a controlled manner. It was a pleasure working with you all.
The team at NIOA is better for the experience and we have together shown how the industry FIC should truly work.
Congratulations Byron, Matthew, Nic, Benny, Sam, Elisa and Stephen!
Robert Nioa