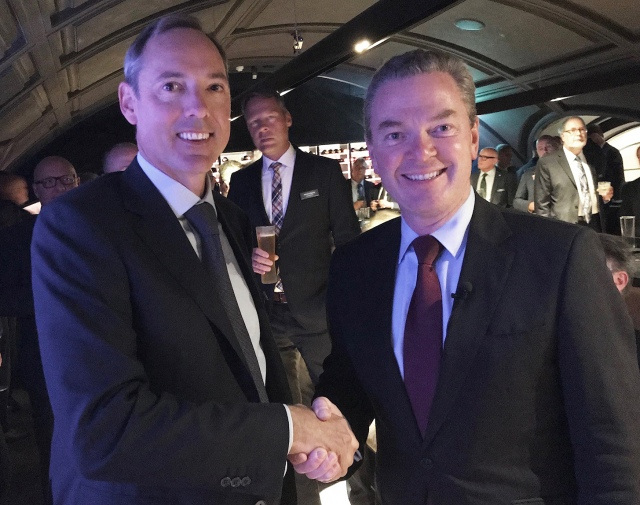 Minister for Defence, the Hon Christopher Pyne today announced that Australian company NIOA is to take up a tenancy at the Australian Government owned munitions factory at Benalla.
In partnership with SAAB Defence, NIOA will upgrade Defence's existing 84mm Carl Gustav inventory to meet current specifications. This work will start within 12 weeks, creating jobs, producing vital capability for the Australian Defence Force, and diversifying our sources of ammunition supply.
A series of additional business cases are currently under active review by Defence for follow on work. These business cases centre on contracts that NIOA has recently won including the Major Munitions Contract that included 120mm tank ammunition, the Army's future 155mm Artillery ammunition and 30mm ammunition for the Boxer vehicle.
"Being able to produce our own ammunition of all types in Australia is vital, and so it's great that NIOA will help deliver this" Minister Pyne said.
"NIOA's work in Benalla will build further on their work supplying ammunition to Defence, and leverage their partnerships with some of the world's leading munitions companies."
"I look forward to NIOA producing and eventually exporting munitions from Benalla to our friends and allies" Minister Pyne said.
Munitions and small arms research, design, development and manufacture has recently been identified as a Sovereign Industrial Capability Priority by Defence.
The NIOA tenancy will strengthen and diversify sovereign capability while also ensuring increased use of the government factories at Benalla, providing more munitions supply options for Defence. The business cases under active review are also expected to result in export opportunities.
Minister Pyne said this announcement will provide increased security of employment for staff at the government factories and ensure the facilities' ongoing financial viability for the next generation.
"We will see new jobs, new technologies, new partnerships and new exports" Minister Pyne said.
NIOA is a 100% Australian owned company and one of the largest suppliers of munitions to the Department of Defence. The company has partnerships with many of the world's leading munitions manufacturers including, Rheinmetall Waffe Munition, Northrop Grumman Innovation Systems (previously Orbital ATK), Vista, Day and Zimmerman, Junghans, and Nitrochemie.