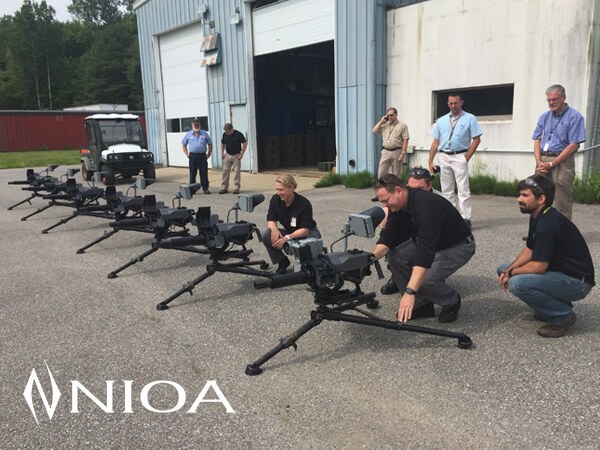 NIOA is pleased to announce the early delivery and acceptance of the initial batch of LAND 40 Phase 2 Lightweight Automatic Grenade Launchers (LWAGL) to the Commonwealth. The Commonwealth has accepted the initial Acceptance Test Batch of LWAGL systems a month earlier than scheduled, marking the start of deliveries of the new direct fire support capability.
Under the LAND 40 Phase 2 project, NIOA is delivering the General Dynamics MK47 40mm Lightweight Automatic Grenade Launcher, fitted with Lightweight Video Sight (LVS2) sighting system. The advanced LVS2 provides a new level of capability for light weapon sighting systems with integrated colour video and thermal imaging.
Established in 1973, NIOA is now Australia's largest privately-owned supplier of small arms, direct fire and medium-calibre weapons and ancillary equipment to the commercial, law enforcement, and military markets. NIOA represents more than 50 well respected international suppliers, including divisions of Rheinmetall Defence, General Dynamics OTS, ORBITAL-ATK, Colt Firearms, Barrett Firearms, and GLOCK. For more information about NIOA, please visit www.nioa.com.au.