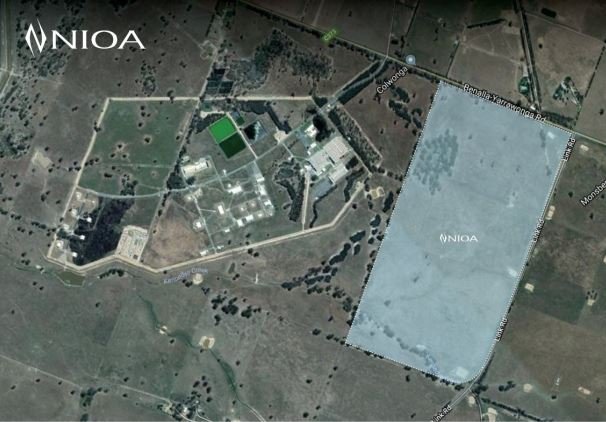 Demonstrating our commitment to regional domestic manufacturing and private investment, NIOA has recently acquired 300 acres of industrial zoned land adjacent to the government owned munitions manufacturing plant at Benalla Victoria.
This land will provide strategic growth options for NIOA and the Department of Defence in support of our existing tenancy arrangements within the Benalla munitions facility as recently announced by the Hon Christopher Pyne, minister for Defence.
NIOA is focussed on doing everything we can to respond to recent Department of Defence policy announcements that include:
Value for money outcomes of the First Principles Review.
Industry as a Fundamental Input to Capability.
Munitions Manufacturing as a Sovereign Industrial priority.
Increased focus on Australian industry Capability
The Defence export strategy which aims to see Australia as one of the world's top 10 Defence exporting nations within the next 10 years.

Managing Director of NIOA, Robert Nioa, said "Investment in new sovereign manufacturing capability and full utilisation of the government's existing investment in government owned facilities is central to our current business strategy in the munitions manufacturing segment. The Benalla land acquisition will provide significant flexibility as to how we achieve those objectives".