NIOA has announced two key appointments to bolster its team at the Commonwealth Government-owned Contractor-operated (GoCo) munitions production plant at Benalla in Victoria.
Jeff Gordon becomes Facility Manager while Dr Emma Coen joins NIOA as Senior Engineer.
NIOA General Manager – Weapons and Munitions, Ben James said Mr Gordon and Dr Coen would bring significant experience to the Benalla team.
"Jeff possesses a deep knowledge of the firearms and ammunition industry having held senior roles with Winchester Australia," Mr James said.
"He has an energy and leadership style that will complement our dedicated team at Benalla.
"Emma is a highly experienced professional with more than 20 years in various manufacturing and research roles.
"As a scientist and engineer in the polymer, pharmaceutical and explosives industries she brings vast expertise in explosives production."
NIOA has invested more than $15 million in upgrades at Benalla over the past two years, including $2m to provide a permanent base for the company and another $13m to reinvigorate manufacturing capabilities.
The NIOA tenancy houses the ADF's domestic production facilities for primary energetics, pyrotechnics, medium calibre, mortar and tank ammunition, hand grenades, fuzes, primers and various munitions test facilities.
Last year, the company began work recapitalising 120mm tank ammunition for the Australian Army's M1A1 Abrams tank fleet.
The company also owns a 121-hectare adjacent parcel of industrial zoned land which it purchased in 2018, giving it scope to support and expand future manufacturing projects.
NIOA hopes to support up to 100 jobs at Benalla when production facilities are fully operational.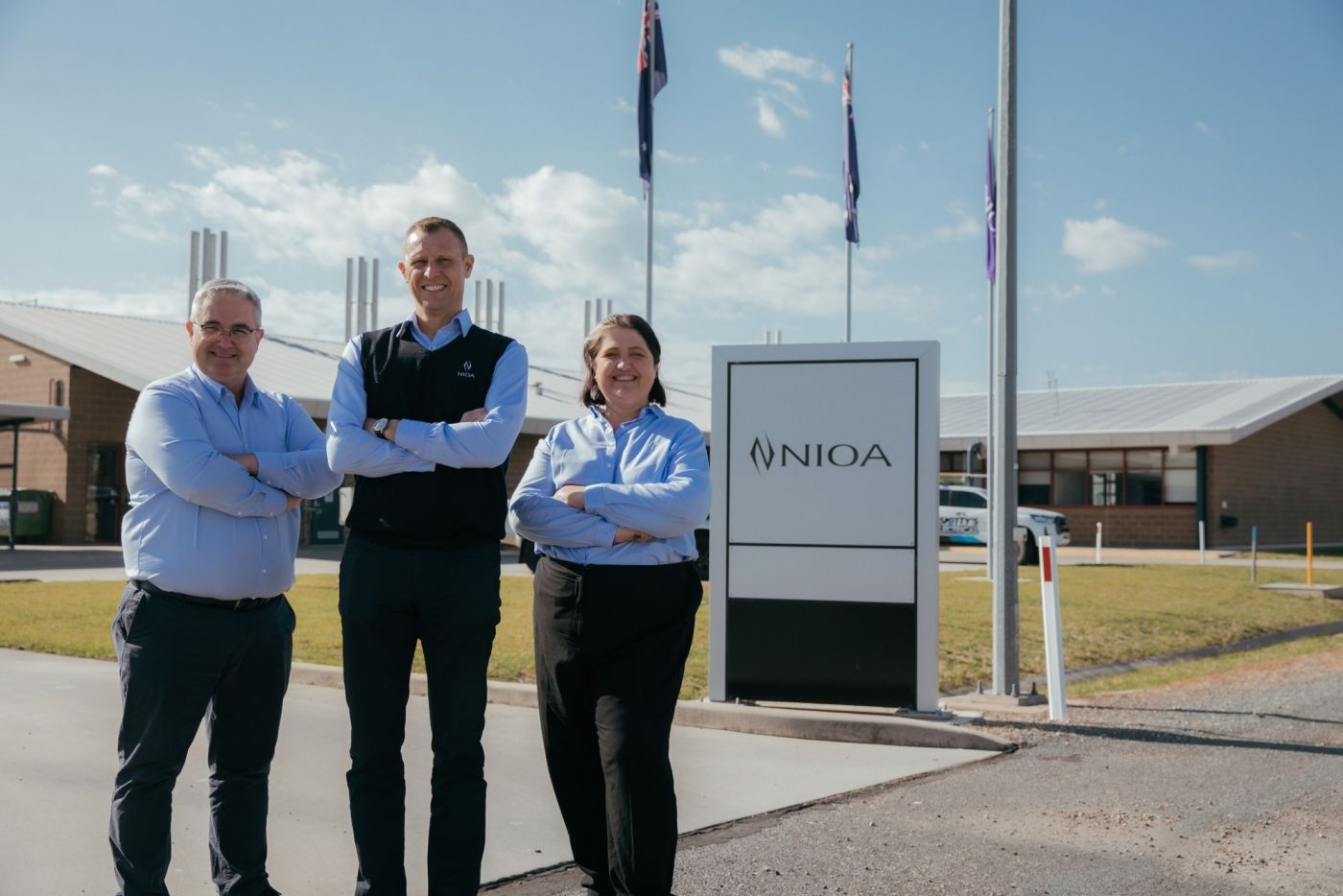 Andrew Kay, left, welcomes facility manager Jeff Gordon and senior engineer Dr Emma Coen to the NIOA team at the Commonwealth Government-owned Contractor-operated munitions plant in Benalla where the company has invested more than $15m in upgrades.