NIOA has finalised its world-class technical team as it pursues the next phase of the Australian Defence Force's soldier weapons replenishment program.
The line-up sees three weapons design engineers with previous associations to Lithgow-based small arms manufacturing taking on key roles with the Australian-owned prime as it targets the next tranche of the LAND 159 Lethality Systems Program, which includes a range of assault rifles and machine guns.
NIOA recently completed Stage 1 of Tranche 1 of the LAND 159 Program, encompassing test, evaluation and recommendations of the latest sniper and close combat weapon systems for use by the ADF.
Experienced design engineers Jason Jonker and Carl Norton join senior engineer Richard Basladynski, to complete NIOA's Lithgow-based triumvirate.
Between them they boast almost four decades in engineering design, research and development.
Jason Jonker led numerous armaments projects in his 14 years at Lithgow, most notably the EF88/F90 rifle, introduced to ADF service under the LAND 125 Phase 3C program.
Carl Norton brings extensive experience in product design and development, recently supporting key defence innovation projects.
Richard Basladynski, who joined NIOA in 2020, has delivered successful small arms and weapons projects from design and testing through to manufacture. He is also widely respected within defence and law enforcement circles for his R&D work on ballistics.
The trio's appointment comes on the back of the company purchasing Lithgow's historic Lidsdale House which it plans to use as a corporate base while it scopes manufacturing options in the region.
NIOA has flagged the New South Wales Central Tablelands town as one potential site, along with Brisbane and Benalla in Victoria, for a brand new $50 million weapons factory specialising in the manufacture of small arms and weapons for the ADF, commercial markets and international export.
NIOA CEO Robert Nioa has committed to building the plant subject to the company being selected by the Commonwealth Government to deliver Tranche 2 of LAND 159.
NIOA is the biggest Australian-owned supplier of firearms, weapons and ammunition to the ADF, law enforcement agencies and commercial markets.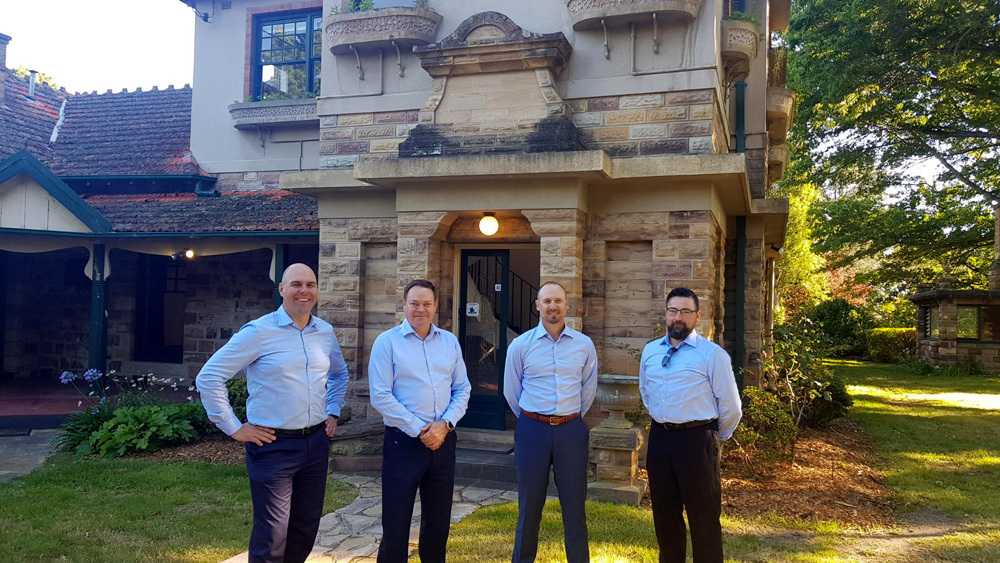 (L-R) Richard Basladynski, Rudi Bekker, Jason Jonker and Carl Norton