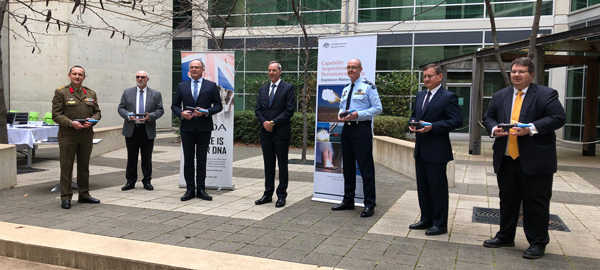 Leading Australian-owned defence prime contractor NIOA is set to reinvigorate manufacturing capabilities at the Benalla munitions plant, creating up to100 new jobs in the region.
NIOA's new footprint at the Commonwealth Government-owned facility in north-eastern Victoria will commence from July 1, with the focus being on the production of medium and large calibre munitions for the ADF.
Munitions and small arms research, design, development and manufacture have been identified as one of the government's top 10 Sovereign Industrial Capability Priorities.
Revitalisation of the Benalla facility and adjacent landholdings is part of a $130 million capital investment in domestic munitions and explosives manufacturing by NIOA over the next five years. NIOA's investment includes a $60m artillery shell forging plant in Maryborough, Queensland with joint-venture partner Rheinmetall Waffe Munitions.
NIOA has had a presence at Benalla since 2018 when it partnered with SAAB Defence to upgrade the ADF's 84mm Carl Gustav inventory and 120mm tank rounds. As part of its vision to become a top 10 global exporter, that same year the company purchased a 121-hectare adjacent parcel of land.
NIOA Chief Executive Officer, Robert Nioa said the milestone heralded a new chapter for ammunition manufacture in Australia.
''This is a great day for regional investment and regional jobs,'' Mr Nioa said. ''Over the next decade Benalla will see new, advanced manufacturing jobs, new partnerships and export opportunities.
''This is also central to strengthening the nation's self-sufficiency in defence manufacturing to deliver the requirements of the ADF warfighter while maximising the use of the government factory at Benalla well into the future.
"Sovereignty is not just about defence industry work in Australia. Sovereignty is about that work and the control of that work resting within our country. Australia's national interests are always best served when such important projects for our national security are done in a way in which the programs are controlled within this country.
"The ownership, the intellectual property, the company's headquarters, the jobs, the investments, the taxes, the profits and the control remain within Australia.''
While the initial focus at Benalla is to upgrade the infrastructure capability, NIOA has plans, subject to, government approval to produce 155mm Assegai Projectiles, 30mm ammunition for the Boxer vehicle, hand grenades, aircraft bombs and artillery fuzes.
The company has partnerships with many of the world's leading munitions manufacturers, including Rheinmetall Waffe Munition, Northrop Grumman, Vista, Day and Zimmerman, Junghans and Nitrochemie.
''NIOA's long-standing international relationships offer opportunities for export from Benalla to our friends and allies around the world,'' Mr Nioa said.
Established in 1973, NIOA is Australia's largest privately-owned company supplying weapons, ammunition and technical support to military, law enforcement and commercial markets.