NIOA is embarking on the biggest hiring spree in its 50-year history in its drive to become Australia's global firearms, weapons and munitions company.
Engineers, business development professionals, account managers, administration personnel and warehouse workers are wanted across the company's operations in Brisbane, Melbourne, Canberra, Benalla in regional Victoria and Lithgow, New South Wales.
The company has been hiring staff at the rate of one person per week since the beginning of the financial year, taking the number of total fulltime employees from 135 last July to 165 at the beginning of March with another 20 workers expected to be inducted over the next few months.
It's a remarkable business growth story – if you look just two years back to 2020 when NIOA had a total staff of 89.
And global CEO Robert Nioa sees no sign of the recruitment drive slowing up, predicting employee numbers will power past the 200 mark later this year.
"The growth of the business in recent years has created new employment opportunities right across the company," Mr Nioa said.
"It's certainly a busy time but also an exciting time and as an Australian company it is great to be able to offer jobs locally.
"It's also a show of strength in our industry in creating the jobs of the future.
"NIOA is always focussed on attracting outstanding people wherever we operate to ensure we are well equipped for future opportunities."
The Commonwealth Government is investing $578b on defence over the next decade, including $280b on new programs such as high-tech submarines, fighter jets, advanced munitions, and hypersonic weapons.
Prime Minister Scott Morrison has declared the investment "will only increase'', sending a strong signal of the importance of a robust strategic defence industry amid a rapidly changing geopolitical environment.
NIOA's hiring spree comes on the back of the company securing some multi-million dollar defence contracts.
This includes Stage 1 of Tranche 1 of the LAND 159 Lethality Systems program and a growing list of munitions deals including the LAND 17 – 1C.2 Future Artillery Ammunition, LAND 400 Phase 2 30mm ammunition and Abrams Main Battle Tank 120mm ammunition.
The company has committed to building a $50m small arms factory in either Brisbane, Lithgow in New South Wales, or Benalla in Victoria if it secures Tranche 2 of LAND 159. This would create up to 150 jobs.
Meanwhile, the Australian Missile Corporation, a NIOA subsidiary, is among the contenders for the Commonwealth Government's $1b Guided Weapons and Explosive Ordnance (GWEO) enterprise.
From modest beginnings in regional Queensland in 1973, NIOA is now Australia's largest privately-owned company supplying firearms, weapons, ammunition and technical support to military, law enforcement and commercial markets.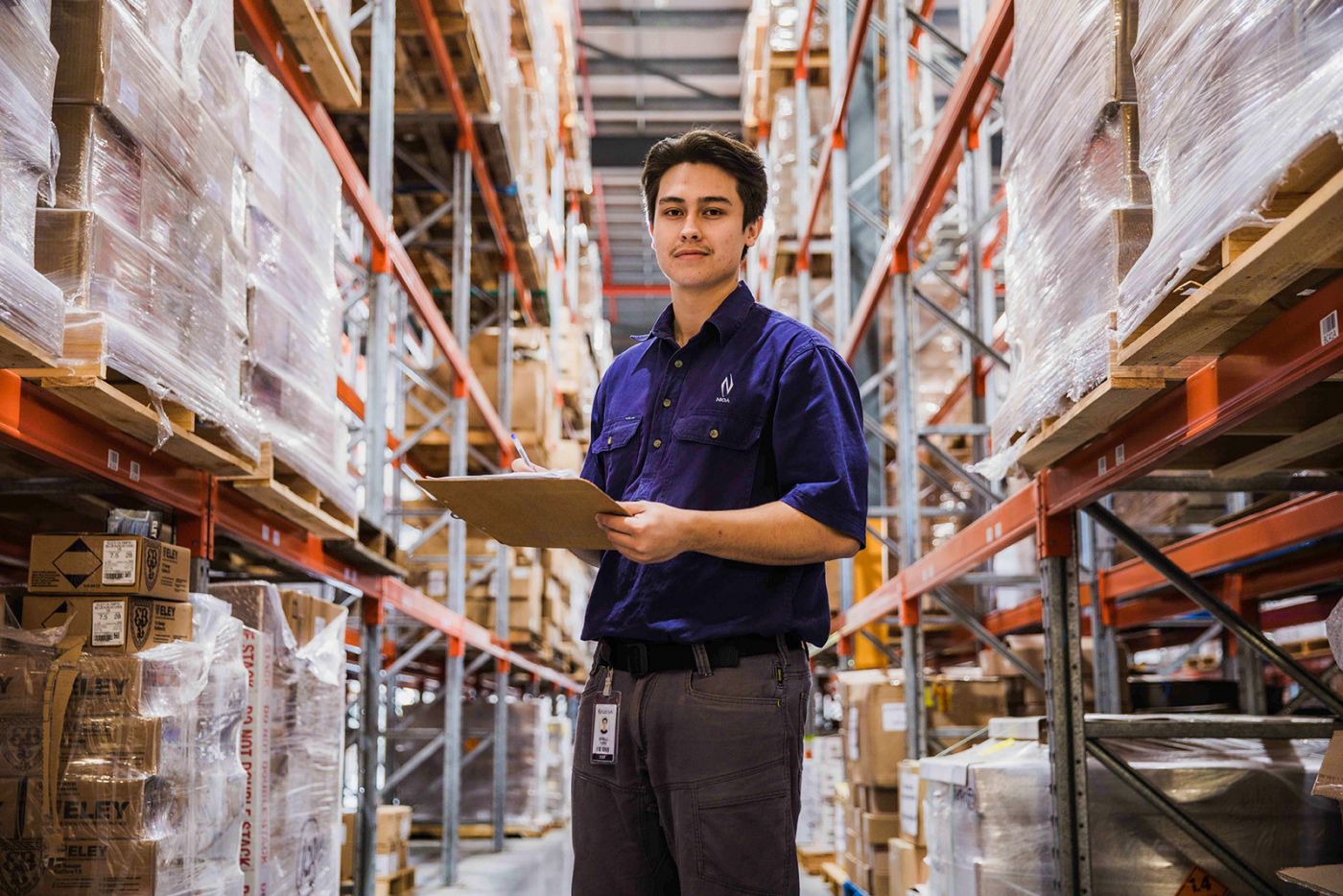 Darnell Parry recently joined NIOA working out of the company's modern warehouse and distribution hub in Brisbane which services its burgeoning military, law enforcement and commercial client base.