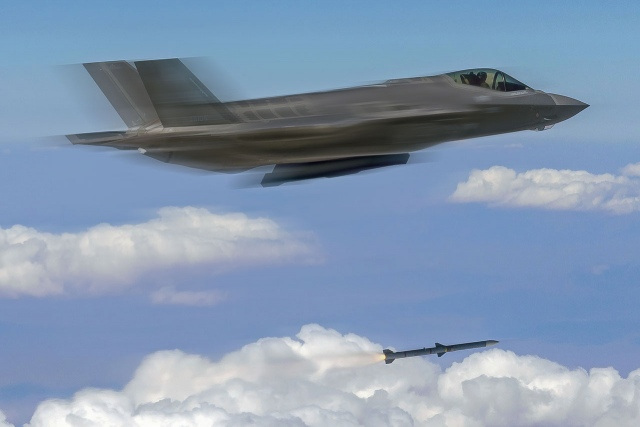 PRESS RELEASE
NIOA today welcomed the announcement by the Federal Government that it has been chosen to provide Maintenance, Repair, Overhaul and Upgrade [MRO&U] of the Joint Strike Fighter [JSF] in the Asia Pacific Region.
NIOA will provide MRO&U on the General Dynamics – Ordnance and Tactical Systems GAU-22/A 25mm Gun System and ammunition transfer unit to support the JSF availability and operational effectiveness.
Today's announcement by the Federal Government confirms NIOA's position as a leading supplier and supporter of weapon system and munitions not only to the ADF, but also our allies and trusted partners.
NIOA's Managing Director, Robert Nioa said "This is great news, not only for NIOA, but Australian Defence Industry".
"We are creating a sovereign manufacturing and maintenance capability here in Australia, and this decision by the Federal Government today really helps underpin this".
"It's exciting to be part of a flagship program like the JSF which has already delivered some AU$1.3 billion in contracts to local industry. This significant investment will ensure not only industry benefits, but that economy wide benefits are realised." Mr Nioa said
All work on the JSF Program undertaken by NIOA is expected to be done in South East Queensland, between its state-of-the-art facilities at Eagle Farm and the Program's local maintenance hub at Amberley. Work is not expected to start until the second half of 2020.
About NIOA:
NIOA is an Australian Owned Prime Contractor and one of the largest suppliers of non-guided munitions to the Australian Defence Force. The company supplies and supports a wide array of Small, Medium and Large Calibre Munitions, Special Function Grenades and Pyrotechnics, and leading-edge weapon and sighting systems. The company has partnerships with many of the world's leading weapon system and munitions manufacturers including Barrett, Colt, Day and Zimmerman, General Dynamics, Junghans, Nitrochemie, Northrop Grumman, Rheinmetall Waffe Munition and Vista Outdoors.
Media Contact: Nigel Everingham (07) 3621 9999 or media@nioa.com.au