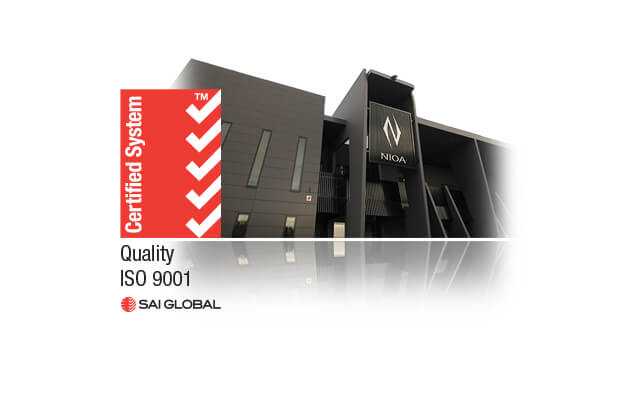 NIOA is pleased to announce that it has just received re-certification to the new ISO 9001:2015 Quality Management Standard.
The certification includes a significantly expanded scope, encompassing a full engineering design and development capability. NIOA has been actively working towards this outcome, and the issue of our new ISO 9001:2015 Certificate of Registration demonstrates our mature engineering support capability along with our existent importation, distribution, integration, through-life support and management of procurement and supply.
This quality certification underpins NIOA's commitment to our commercial, defence and law enforcement customers, providing the highest quality product as well as dedicated supply and support capabilities.