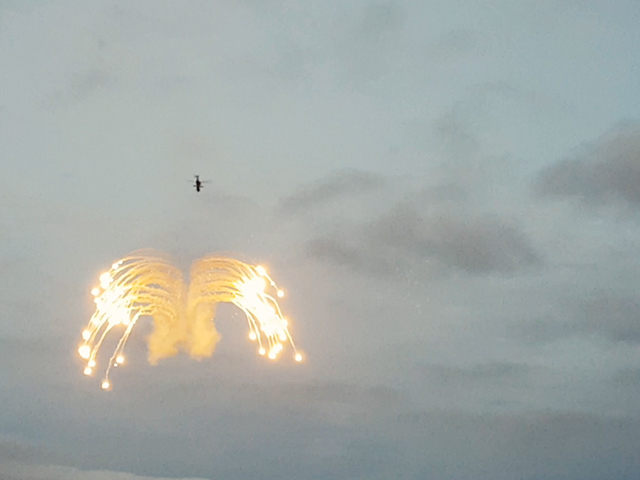 Three NIOA staff, Patrick Whitty, Matthew Gibson and Richard Pryor, recently attended the Rheinmetall Denel Munitions (RDM) Ammunition Capability Demonstration 2019 (ACD2019) in Arniston, South Africa.
Held every four years, the event is one of the world's largest live-firing demonstrations, showcasing the broad range of munitions from RDM and the broader Rheinmetall, as well as the capabilities of the South African National Defence Force (SANDF).
Attended by 800 guests from more than 60 countries, ACD2019 featured seminars and static exhibitions as well as the demonstration of munitions from small calibre to long range artillery and mortar during both day and night scenarios.
The South African Air Force also displayed precision bomb deployment and ground attack from two Gripen and two Hawk aircraft, and the South African Navy demonstrated the capability of a 76/62mm gun.
Patrick Whitty, General Manager Government Business, said, "With RDM as our partner supplying the advanced Assegai 155mm ammunition for the LAND 17-1C.2 Future Artillery Ammunition program, it was exciting to see the product in action, and particularly impressive to witness the Assegai ammunition being fired from a 52 calibre howitzer at ranges in excess of 50km. With the LAND 17-1C.2 qualification programme in full swing, Australia is on track to introduce the most advanced family of artillery ammunition available, delivering a strategic advantage to the Australian warfighter."