With the continued rapid expansion of the Team at NIOA we welcome the following professionals on board:
Elicia Wright – Executive Assistant to COO
Elicia joins NIOA with over 10 years Executive Assistant experience across oil and gas, commercial, healthcare and sporting sectors. Elicia holds a Bachelor of Business including International Relations studies at University of Wisconsin-Stout (USA) receiving the Chancellors Award. Elicia has held global roles across the UK, USA and NZ and welcomes the opportunity to support an Australian owned, Australian operated company supporting the growth of Australia's sovereign capability.
Filip Saric – Engineer
Filip has over 3 years' experience as a Mechanical Engineer and a further year working for the Department of Defence at Army Aviation SPO. Filip holds a Bachelor of Mechanical and Aerospace Engineering and is eager to develop his skills and knowledge at NIOA in Explosive Ordnance, weapons, propulsion technologies and rockets.
Kate Hanley – Operations Co-ordinator
Kate joins NIOA with a Diploma of Business and Events Management and over 20 years' experience across Business Development and Operations Management. With roles locally in Queensland as well as Sydney and Melbourne, Kate also brings to NIOA a wealth of experience within numerous Business Development and Operational positions. Kate looks forward to supporting NIOA Operations contributing to the success across the wider business.
Melinda Counsel – Contracts Support Specialist
Melinda brings several years' experience in both contracts and finance to NIOA . Melinda is looking forward to working in her new role in the Commercial Team.
Ree-Arn Rivers – Receptionist
Ree-Arn joins NIOA with a broad background and experience across a range of merchandising, manufacturing, and hospitality industries. Ree-Arn welcomes visitors to our NIOA Brisbane facility with her friendly smile, answering phone calls and enquiries whilst broadening her knowledge and experience within the Finance and Admin team.
Ryan Stretton - Procurement & Acquisition Specialist
Ryan joins NIOA with over 7 years' experience in implementing logistics and procurement processes and strategies. Ryan previously served in the Royal Australian Navy and worked with the Royal Flying Doctor's Service, where he honed his skills in negotiation, purchasing, supply chain systems and management.
Roimata Kennedy – Executive Assistant, Engineering
Roi has over 7 years' experience in business office functions and has Business Management and Administration qualifications, including Aerospace Skills (Armament). Roi has over 6 years' experience with Royal Australian Air Force as Armament Technician (F/A -18F Super Hornet) as well as working on Defence projects as technical administrator with L3 Harris Defence Australia and as Executive Assistant at QUT.
Sharon Anderson – Contract Manager
Sharon is highly experienced in Supply Chain Planning, Demand and Vendor Management across the high-tech, banking and medical industries. Sharon's work experience includes over 17 years at Dell Technologies and 5 years at Bank of Queensland (BOQ) in Contract and Procurement supply chain roles. Sharon holds a Bachelor of Business Management (Concordia University) and her knowledge can be applied across a broad range of industries.
Tim Bowen – Sales Specialist Government
Tim has 28 years' experience with Queensland Police Service across a variety of roles including General Duties, Crime Squads, The Dignitary Protection Unit, Firearms Unit and Road Policing. Whilst at the Dignitary Protection Unit he was assigned to former Prime Minister Kevin Rudd and part of the Protection team assigned to Russian President Vladimir Putin during the G20 held in Brisbane. Tim also has senior firearms Instructor experience across pistol, rifle and sub-machine gun categories.
Vanessa Lemon – Junior Finance and Administration
Vanessa joins NIOA with experience across the Administration and Reception fields. Vanessa looks forward to developing her finance and admin experience and skillset with the NIOA team and can often be found providing support to the Reception area when required. absence.
Doug Giura - Regional Sales Manager WA, SA and NT
Doug joins NIOA as Regional Sales Manager WA, SA, NT having held various positions within the industry, most recently holding a role for 9 years' as a Salesperson and Manager in Firearms retail. Doug enjoys the challenge of long-range shooting, the engineering and history of older firearms, including the restoration of older firearms and looks forward to delivering the NIOA brand to WA, SA and NT customers.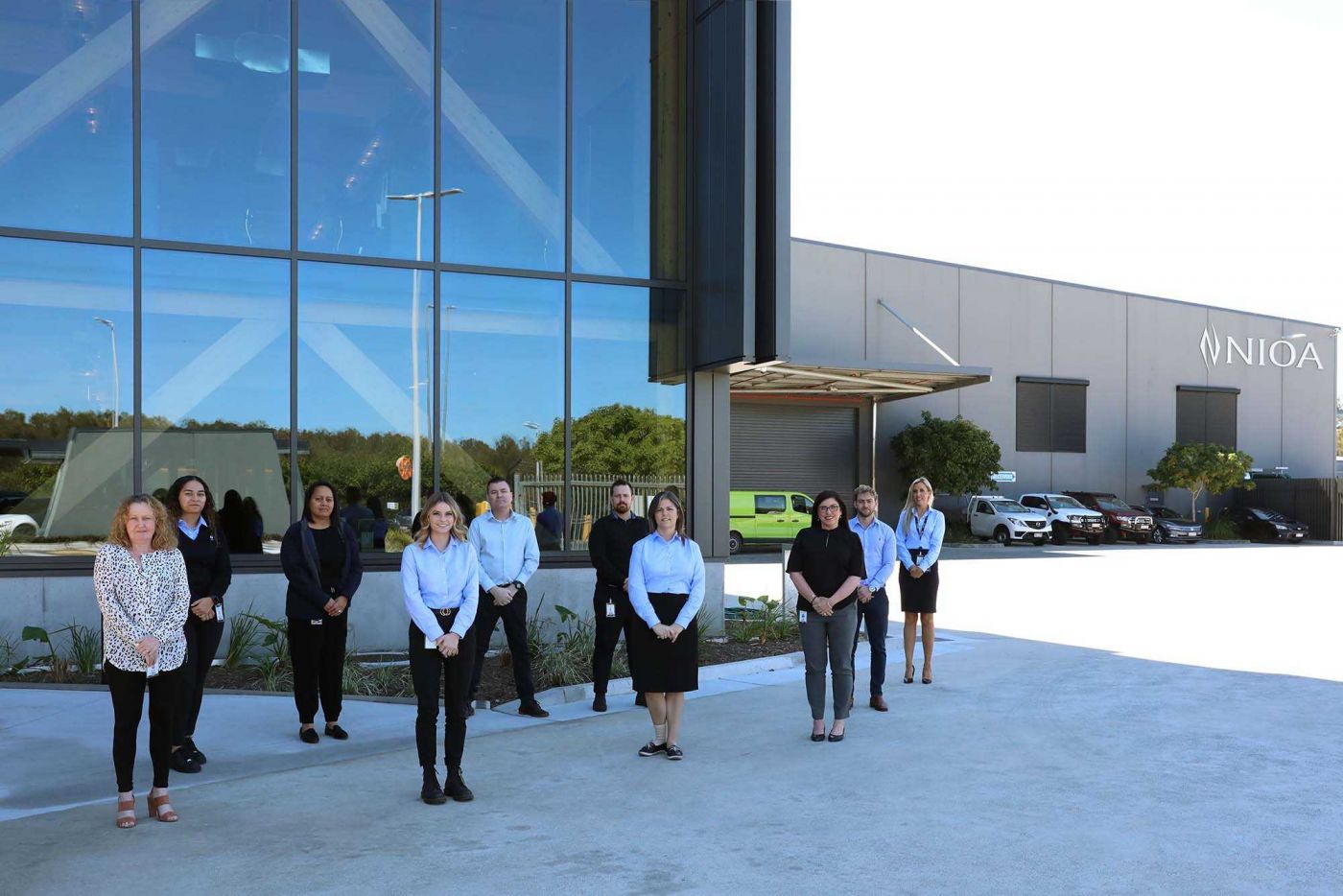 Melinda Counsel, Ree-Arn Rivers, Roimata Kennedy, Vanessa Lemon, Tim Bowen, Ryan Stretton, Melinda Counsel, Kate Hanley, Filip Saric and Elicia Wright