Australia's global munitions company NIOA has today unveiled a corporate reorganisation, together with several key appointments to its future leadership team and a consolidation of its advisory board.
NIOA Australia, NIOA New Zealand, the Australian Missile Corporation, joint venture company, Rheinmetall NIOA Munitions and newly acquired Barrett Firearms now come under the umbrella of the NIOA Group.
The companies include:
NIOA Australia and NIOA New Zealand which consolidates the defence, law enforcement and sporting markets in those countries as the largest privately-owned supplier of firearms, weapons, munitions and accessories.
US-based Barrett continues to supply long-range weapons systems to the US military and its allies as well as products to law enforcement agencies and civilian markets.
The Australian Missile Corporation is the independently operated enterprise partner for the Australian Government's Guided Weapons and Explosive Ordnance enterprise.
The Rheinmetall NIOA Munitions artillery shell forging plant in Maryborough, Queensland is a joint venture with Rheinmetall of Germany.
Group CEO Rob Nioa has simultaneously announced a number of executive appointments:
Former NIOA Weapons and Munitions General Manager Ben James has been promoted to the position of CEO for NIOA Australia and New Zealand.
Current NIOA Chief Operating Officer Nigel Everingham to serve as Group Chief Operating Officer.
Jackson Nioa, formerly Corporate Development Manager for NIOA, becomes Group Chief Financial Officer.
Lee Goddard continues in his current position as CEO of the Australian Missile Corporation.
Sam Shallenberger to serve as CEO of Barrett with Bryan K. James the new President.
Under the restructure, the NIOA advisory board and former Australian Missile Corporation board become one NIOA Group board chaired by former Australian Defence Minister the Hon. Christopher Pyne.
The board includes former US Under Secretary of Defense for Acquisition and Sustainment, the Hon. Ellen Lord, former Australian Government MP, Senator for Victoria and past Parliamentary Secretary of Defence, the Hon. David Feeney, former Australian Army soldier Mark Donaldson VC, US Army Brigadier General (Ret'd) and former Commander Picatinny Arsenal, Alfred Abramson, and Dr Ken Anderson, former Chief of the Aerospace Division in the Defence Science and Technology Group (DSTG).
The restructure announcement comes on the heels of NIOA's news last week that it has expanded its global reach with the acquisition of US-based rifle manufacturer and designer Barrett.
Mr Nioa said the family-owned NIOA was at an inflection point as it celebrated 50 years in business.
"This restructure streamlines our operations and sets us up for future growth as we expand geographically, enhance our capabilities and continue to deliver outstanding results for our customers," Mr Nioa said.
"NIOA has been built on a foundation of hard work, loyalty and a can-do attitude. Those values continue to unite us. As always, wherever we operate our people are our greatest capability."
The company has also released a new brand line and video reflecting the group-wide purpose while paying homage to its Queensland and Australian heritage.
"Mission Ready" captures the NIOA ethos and comes with an inspiring video launched across the company's refreshed website and social media channels.
It features Mr Nioa reflecting on the company's journey - from humble beginnings serving the sporting shooter and rural community to small firearms wholesaler and its extraordinary growth over the past decade as a major defence contractor.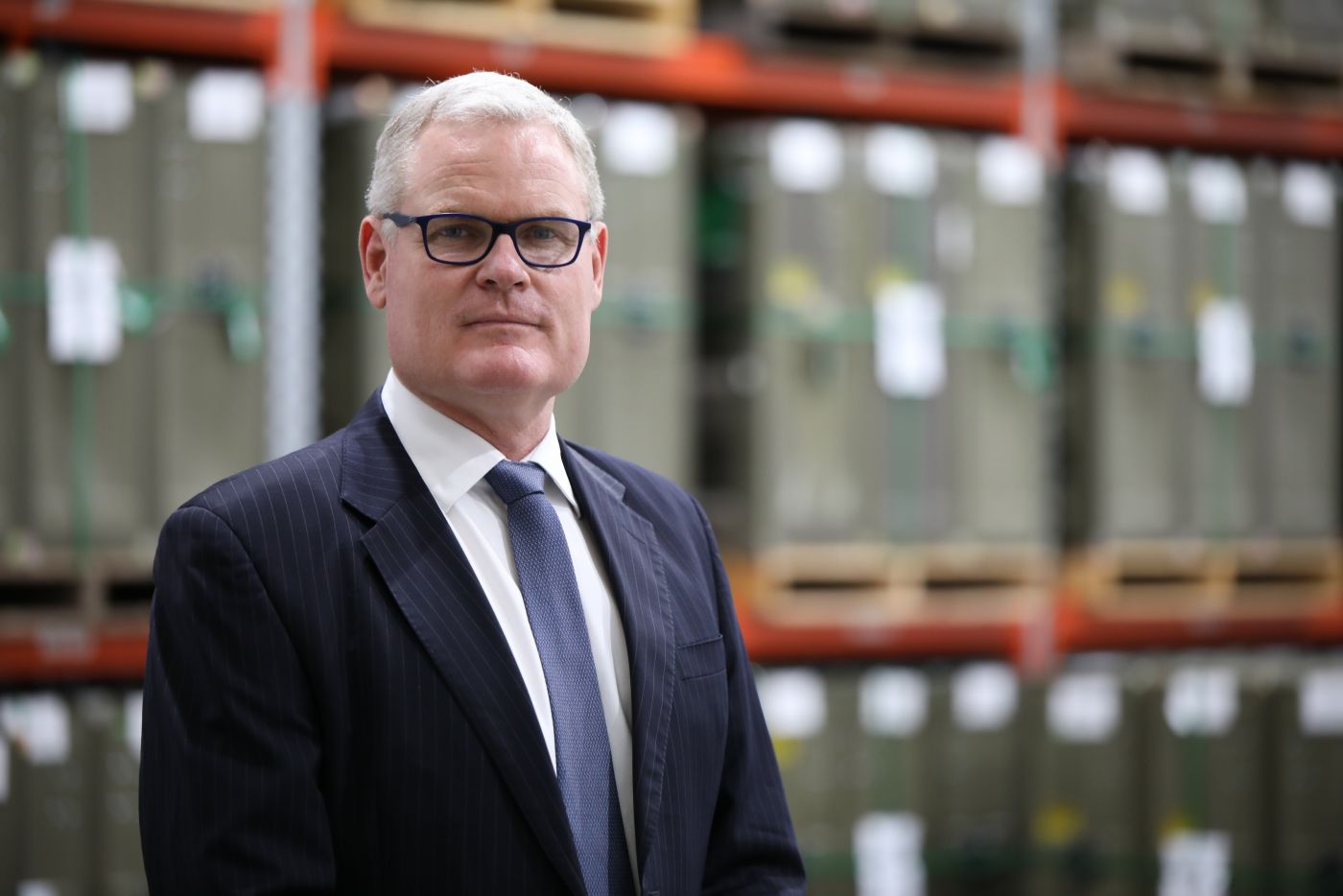 Ben James, the new CEO of NIOA Australia and New Zealand, heads up a number of executive appointments announced by NIOA Group CEO Rob Nioa under a corporate restructure.