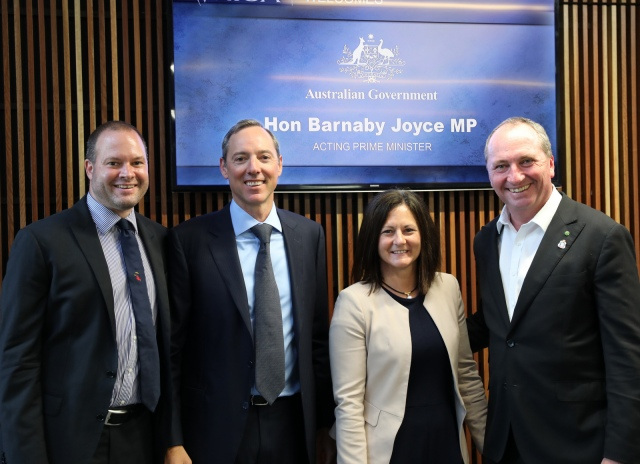 On Wednesday 26 April, NIOA warmly welcomed the Australian Acting Prime Minister, the Honourable Barnaby Joyce MP, accompanied by Mrs Joyce, and his advisory team to inspect our facilities. This visit provided the Acting Prime Minister an exclusive opportunity to view the unique in-country capabilities offered by NIOA and an overview of the projects currently being delivered to the Australian Defence Force.
The Acting Prime Minister took the opportunity to fire selected Defence and Law Enforcement weapons on NIOA's licenced indoor test range and speak with NIOA's Managing Director Rob Nioa on NIOA's Defence programs, and wider aspects of our Law Enforcement and Commercial business.
Established in 1973, NIOA is now Australia's largest privately-owned supplier of small arms, direct fire and medium-calibre weapons and ancillary equipment to the commercial, law enforcement, and military markets. NIOA represents more than 50 well respected international suppliers, including divisions of Rheinmetall Defence Germany, Orbital ATK USA, Revision Military Canada, Colt Firearms USA, Barrett Firearms USA, Madritsch Weapon Technology and Glock Austria.