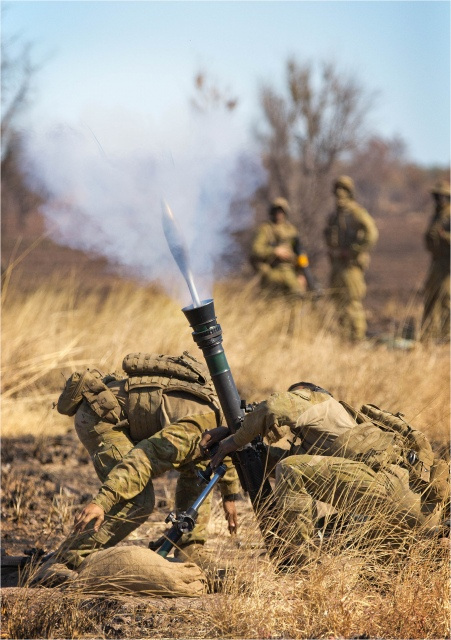 NIOA has been awarded a 3-year contract to supply the ADF with 81mm Practice and High Explosive mortar ammunition. This acquisition will allow Army to sustain its current mortar capability as they move towards modernisation of the 81mm mortar fleet with a lighter weight system under project LAND 136 Phase 1 complimented by new munitions under LAND 8115.
The 81mm supply program expands NIOA's capability to support the ADF's current and future indirect fires goals. NIOA is currently delivering the 155mm Future Artillery Ammunition (FAA) program under LAND17-1C2, a long term 5+5+5 year contract that includes munitions integration into the Army's M777 howitzer and AFATDS fire control system that will culminate in a significant enhancement to the 155mm capability.
NIOA have teamed with Day and Zimmermann in the United States to deliver the 81mm ammunition contract with the acknowledged support from the US Army Joint Program Executive Office – Armaments and Ammunition (JPEO A&A). Day and Zimmermann are a major provider of mortar munitions to the US Government. Maintaining a national munitions manufacturing footprint across four sites, Day and Zimmermann deliver more than 250,000 mortar rounds per year for the US military and foreign allies.
NIOA has recently been invited to take up a tenancy at the Benalla Munition Manufacturing Facility, with plans underway for domestic manufacture of various munitions. They most recently announced the establishment of a munitions forging plant in Maryborough in regional Queensland as part of a Joint Venture with Rheinmetall. NIOA Managing Director, Mr Robert Nioa said, "I'm extremely pleased to have been trusted to sustain a vital mortar capability for the Australian Army in addition to other ammunition types we currently provide to the ADF. This contract will allow Defence to take advantage of NIOA's munitions technical and supply experience and further strengthen Australia's sovereign industrial capability. I'd also commend the Commonwealth for the professionalism they've shown at all stages of the tender process and contract negotiations."
NIOA
Established in 1973, NIOA has grown to become Australia's largest privately-owned supplier of arms and ammunition to the sporting, law enforcement and military markets and prides itself on providing complete system solutions inclusive of through life support to Defence and Law Enforcement customers.