NIOA CEO Robert Nioa has thanked the Defence community for its vote of trust as the company swept top honours for the second consecutive year at the industry's annual night of celebrations.
The Australian-owned prime was named Prime Contractor of the Year and LAND Business of the Year at the Defence Connect Australian Defence Industry Awards on Tuesday at the Sydney International Convention Centre.
The prestigious double was the icing on a memorable year for the Queensland headquartered company during which it led the first stage of the Australian Army's LAND 159 Lethality Systems Program, completed construction of a $60 million artillery shell forging plant with partner Rheinmetall Waffe Munitions, opened an $11 million extension to its Brisbane head office and invested $13 million to upgrade the government-owned Benalla munitions plant in Victoria.
Judging criteria included "the business that has driven demonstrable business growth'' while "supporting the strengthening of Australia's defence and national security capabilities''.
Mr Nioa said the company was honoured by the win which highlighted the importance of sovereign defence capability.
From a service station in regional Queensland in 1973 selling guns and ammo as a sideline, NIOA is now the largest privately-owned supplier of firearms, weapons and munitions to the ADF, law enforcement sector and commercial market.
"NIOA was founded on the pillars of hard work, customer service and trust,'' Mr Nioa said. "As we have evolved to where we are today with more than 150 employees around Australia and overseas, we have worked hard to build on those values.
"We wouldn't have this success without our team's ongoing dedication to delivering the best products and support to our customers.
"We especially want to thank the Defence community who have helped us grow over many decades - you have trusted us to become the number one Australian-owned custodians of significant capabilities for the ADF.''
More than 600 people, representing major primes, SMEs, research institutions and industry associations, attended the third annual black-tie event.
NIOA's Keith Grundy (Technician of the Year) and Amanda MacKinnell (Female Defence Leader of the Year) were among the individual award finalists.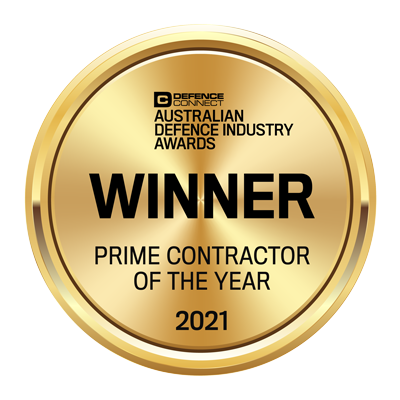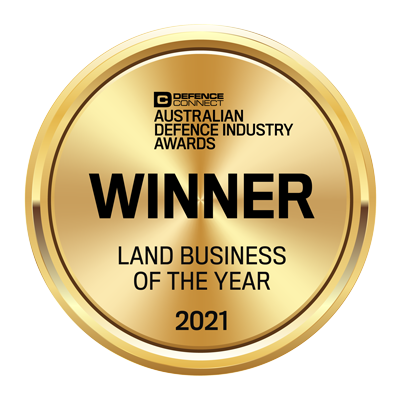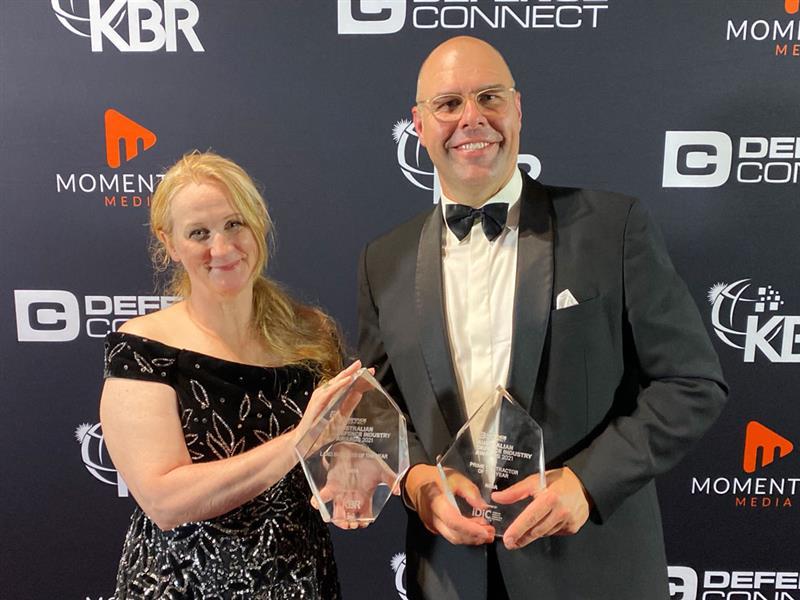 NIOA's Amanda MacKinnell and Richard Basladynski with the LAND Business of the Year and Prime Contractor of the Year awards which they accepted on behalf of the company.