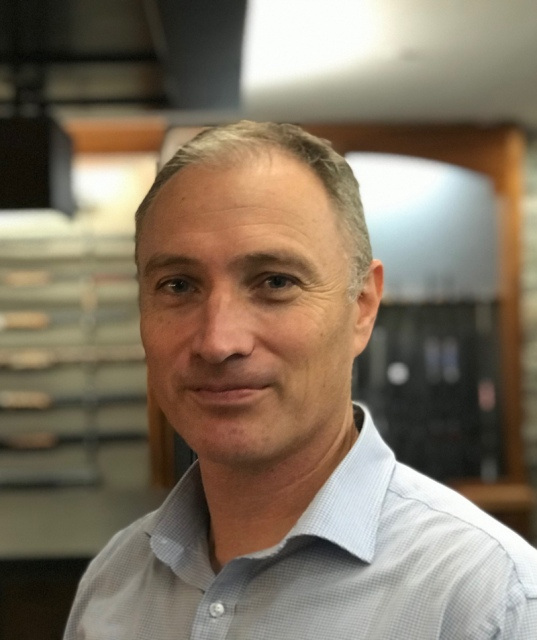 NIOA welcomes the following professionals to our growing workforce.
Richard Jarek – Regional Engineering Manager, Melbourne
Richard is a Chartered Professional Engineer, having graduated from Swinburne University (Manufacturing Engineering) as well as Cranfield University (Master of Science – Guided Weapons Systems). He has over 20 years experience as an Armament Officer in the Royal Australian Air Force and 5 years as an Infantry Rifleman in the Army. He has significant experience in project management, engineering management, test & evaluation and operations applicable to explosive ordnance.
Amy Agnew – Accounts Administration Assistant
Amy comes to NIOA with more than a decade of financial experience having worked for a range of companies managing client accounts in all aspects of invoicing, quoting and accounts payable. Amy has joined a fast paced and expanding team where NIOA's complete financial requirements are administered by this department to meet our customer and business needs.
Dana Heriot – Para-legal
Dana has spent the past two years in a litigation team and balancing QUT law school. Dana has also been involved with youth-led UN-affiliated NGOs and worked on research projects for Queensland Corrective Services. Dana joins NIOA's expanding legal department, headed by NIOA's In-House Counsel, to ensure we meet the customers current requirements and future projects needs.
Peta Satterly – Freight Specialist
Peta joins NIOA having spent more than 25 years working across the freight domain. Peta brings a wealth of experience and will help drive the company's freight and logistics program. Peta is responsible for the import and Export of all weapons, ammunition and ancillaries both domestically and internationally, via air and sea to ensure customers receive their goods on time every time. NIOA's freight team is an integral part of the business ensuring successful delivery to the end user.
Gabrielle Whitty – Office Administrator, Melbourne
Gabrielle has worked in various customer service roles over the past decade and brings a wealth of administrative experience to NIOA. Gabrielle is currently completing her final year of a Bachelor of Arts (Honours) degree at Monash University, majoring in History and Ancient Cultures. Gabrielle joins a diverse and talented team at NIOA where Gabrielle will assist the Melbourne Engineering team, during their current growth phase under the leadership of Melbourne's Regional Engineering Manager.
Matthew Hollow – Business Support Specialist
Matthew is an experienced Firearms Instructor with 5+ years' experience in the Australian Defence Force, working in a variety of roles including supply chain logistics, training and assessment and warehousing. Matthew is transitioning to NIOA on the Department of Veteran Affairs Work Trial placement.
Matthew is part of the compliance team, ensuring compliance in all areas of the business including NIOA Weapon Registers, Range Safety duties at our 100m indoor testing facility and other tasks that draw on Matthew's military service. NIOA is excited to be supporting a fantastic government (DVA) initiative, which ensures the investment in Veterans is not lost but gained in the Defence Industry.
Welcome to the Team!
Photos in Order: 1. Richard Jarek, 2. Peta Satterly, Dana Heriot, Amy Agnew & 3. Matthew Hollow with Anthony O'Connor & Ben Chapman.