Weapons

Glock
GLOCK
GLOCK triggered a revolution in modern handgun industry. The design was a paradigm shift in the evolution of the service pistol. They are the pistols used by more agencies than any other. Every GLOCK product delivers the ultimate combination of safety, speed, simple operation, optimum ergonomics, minimal weight and low maintenance costs.
REVOLUTIONARY. SAFE. GLOCK.
Gen 5
Whilst GLOCK still provides previous generation pistols, the new frame design of the Gen5 family offers a more versatile and easily customised platform. The changeable backstraps have been retained along with an enlarged reversible magazine catch, finger grooves removed, ambidextrous slide stop added, and front serrations (FS) provide an additional tactile surface choice when manipulating the slide. The flared mag-well and larger magazine floor plate affords faster reloading, whilst the match-grade GLOCK Marksman Barrel (GMB) with its polygonal rifling and improved barrel crown, delivers increased accuracy. A redesigned trigger further enhances trigger manipulation. Like the Gen4, the Gen5 also offers the modular optics slide (MOS) option.

Whatever your job, whatever your mission, GLOCK has a solution.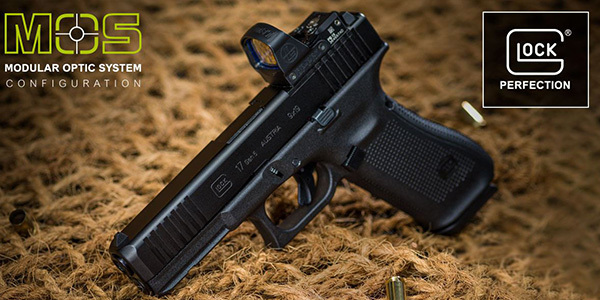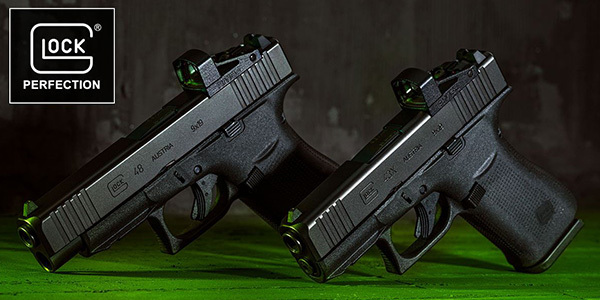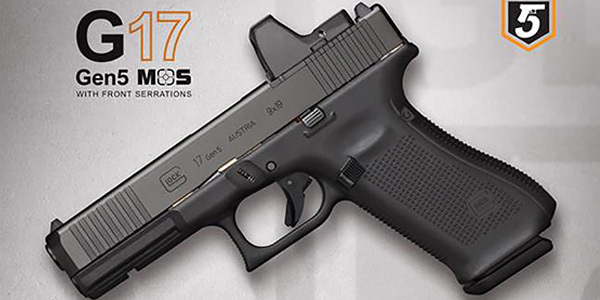 Back to Weapons